MAALSTROOM to explore the new possibilities and interpretations of what has gone before
The third and final commissioned piece for Roadburn 2019 is a collaboration between a seething mass of up and coming – not to mention, vitally important – Dutch black metal bands. The project is titled MAALSTROOM and will unite over a dozen musicians from Laster, Verwoed, Witte Wieven, Turia, Fluisteraars, Grey Aura, Terzij de Horde, Folteraar, Project Nefast – and more.
Roadburn has showcased slivers of this innovative and burgeoning scene in previous years, but never before has such a heavy and accomplished array of Dutch musicians gathered together under one banner. A crop of recent releases has swelled the tide of blackened misery washing upon the shores of the modern musical landscape, and indeed with each new missive the colour of the territory these musicians inhabit is changing.
Whilst many of the component parts of this project will perform separately at Roadburn 2019, MAALSTROOM seeks to unite these progressive and experimental musicians and capture the essence of what makes the current Dutch music environment so rich and thriving.
Exclusively for Roadburn Festival, MAALSTROOM will compose and perform a piece that spans five movements, with an evolving line-up of performers embellishing an ambient backdrop. The themes explored in the composition revolve around the juxtaposition of city and rural living; the jarring nature of survival in the urban swell. The story serves as a foundation for developing ideas around exploration and expansion on existing terrains.
The very idea of MAALSTROOM shares these foundational concepts. Black metal is a genre we know well, but exploring the new possibilities and interpretations of what has gone before is a challenge that we relish.
This is not merely a show, nor a ritual; it is a current to be dragged along by.
MAALSTROOM is possible thanks to the continued support of the City of Tilburg and Brabant C.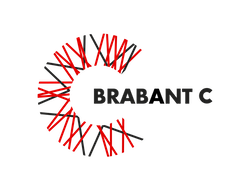 Date: April 13
Time: 23.00-00.30
Stage: Het Patronaat
---