Vile Creature & Bismuth to collaborate on a specially commissioned project for Roadburn 2020
2020 marks the third edition of Roadburn during which we will host specially commissioned pieces of music making their worldwide debut. Already, Roadburn's commissioned projects have spawned ambitious, life affirming, bone-trembling ensembles that exceeded our expectations and wildest dreams. 2020 is shaping up to continue where we left off, with yet more innovative and exhilarating collaborations…
As much as we have absolute faith in every artist we book for Roadburn, sometimes we're still taken by surprise by the strength of the response to certain performances. Last year, two of the 'smaller' bands on the bill – and we use that term very loosely – captured their audiences in a way that was visceral and urgent; we simply couldn't ignore the impact.
These occurrences, coupled with our own insatiable appetite for creativity and innovation has led to us inviting Vile Creature and Bismuth to collaborate on a specially commissioned project for Roadburn 2020. Titled A Hymn of Loss and Hope, the collaborative piece will be performed for the first – and the last – time at Roadburn. A literal once in a lifetime chance to see these incredible forces combine to perform a piece that is already brewing and a-bubbling as you read.
Each band involved in the project is taking enormous, progressive strides towards shifting perceptions of sludge, doom and other associated genres. To witness the bands individually is a puzzle as to how two humans can create such an overwhelming wall of noise and vitriol; combine them in a dual pronged, multi-legged beast of a group is a little more than we can get our heads around at the moment. Expect amps… a lot of amps.
Vile Creature's KW comments: "I know I can speak for not only Vile Creature but also Bismuth in saying that playing Roadburn 2019 was one of the highlights of our lives. When Walter approached us about combining forces both Tanya and myself were already hours deep into discussions about playing music together, so it was truly kismet. A Hymn of Loss and Hope is well underway and we are excited to blend the emotion, heaviness, and raw visceral rage that both of our creative outlets contain and combine them into a one time only experience. We don't take this honour lightly, Fuck yeah Roadburn 2020!"
Tanya Byrne of Bismuth adds: "We are excited and beyond honoured to be creating new music with our good friends for this special commission at Roadburn 2020. We hold Vile Creature in very high regard, both as extremely talented musicians and wonderful people. As KW and I have been writing together, and it has become apparent that our creative methodologies complement each other (more so than we ever imagined!) We are full of anticipation to share A Hymn of Loss and Hope with Roadburn. We hope the music, while heavy, will also be a celebration of friendship. Thank you to Roadburn for giving us this incredible opportunity!"
Roadburn is committed to – and invigorated by – elevating up and coming artists alongside championing established acts. Providing a space where two important and exciting artists can explore their creativity and boost each others' mighty powers is something that we are beyond honoured to do. Prepare yourselves for A Hymn of Loss and Hope.
Becky Laverty / August 2019
Vile Creature & Bismuth's: A Hymn of Loss and Hope – and Roadburn Festival's commissioned music series – is possible due to the continued support of Brabant C and The City of Tilburg.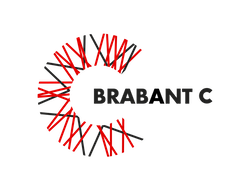 Date: April 16
Time: TBA
Stage: Main Stage
---
---